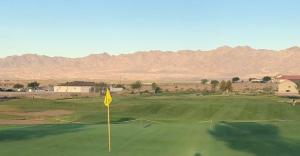 Spring/Summer season is upon us! 
Another golf season has come and almost gone in the tri-state area.  April and May are two of the best months for golf in the area.  Not many extreme hot days are here yet, and the mornings are still very appealing to be doing outside activities.  Golf tee times at Los Lagos will be getting more plentiful as Spring turns into Summer.  Be on the lookout for the annual Summer Punch card membership.  If you are not getting our emails you may sign up on the e-club link located on our homepage.  You may make your tee time by calling 928 768 7778 or book through the online link.
Bunker19 Grill will be open all summer, taco Tuesdays and Friday theme nights will continue.  Call the Bunker at 928 788 2255 for more information or to book your special event in the largest banquet facility in the area.